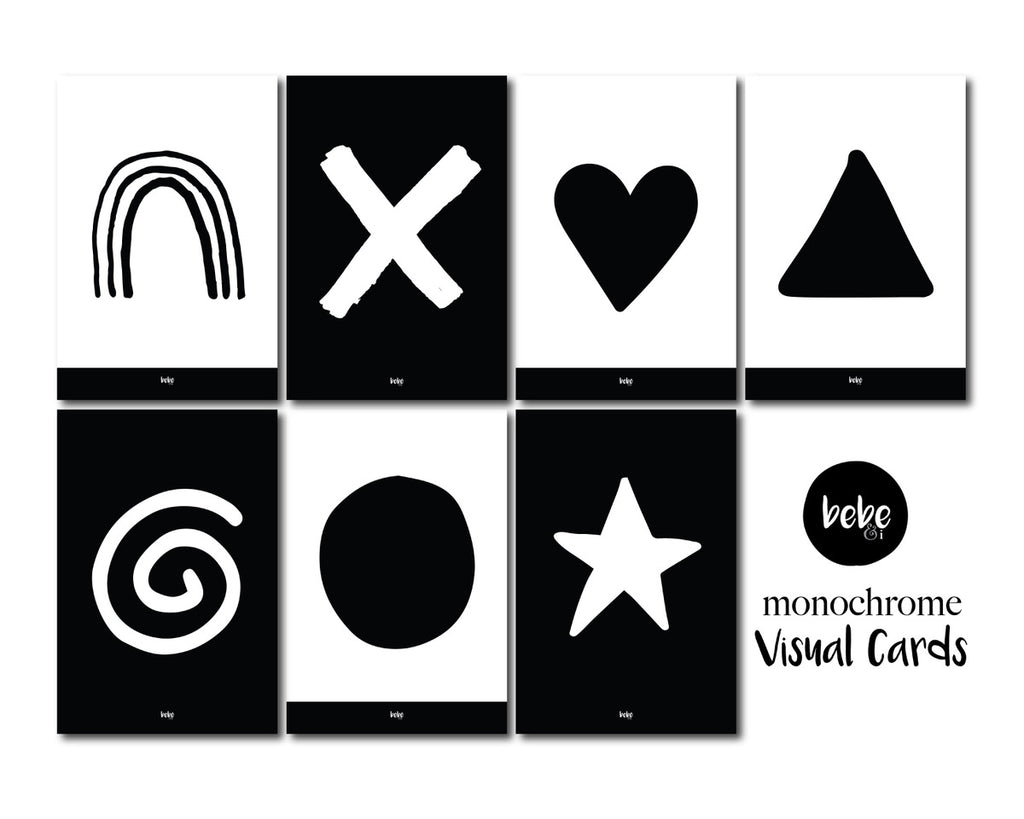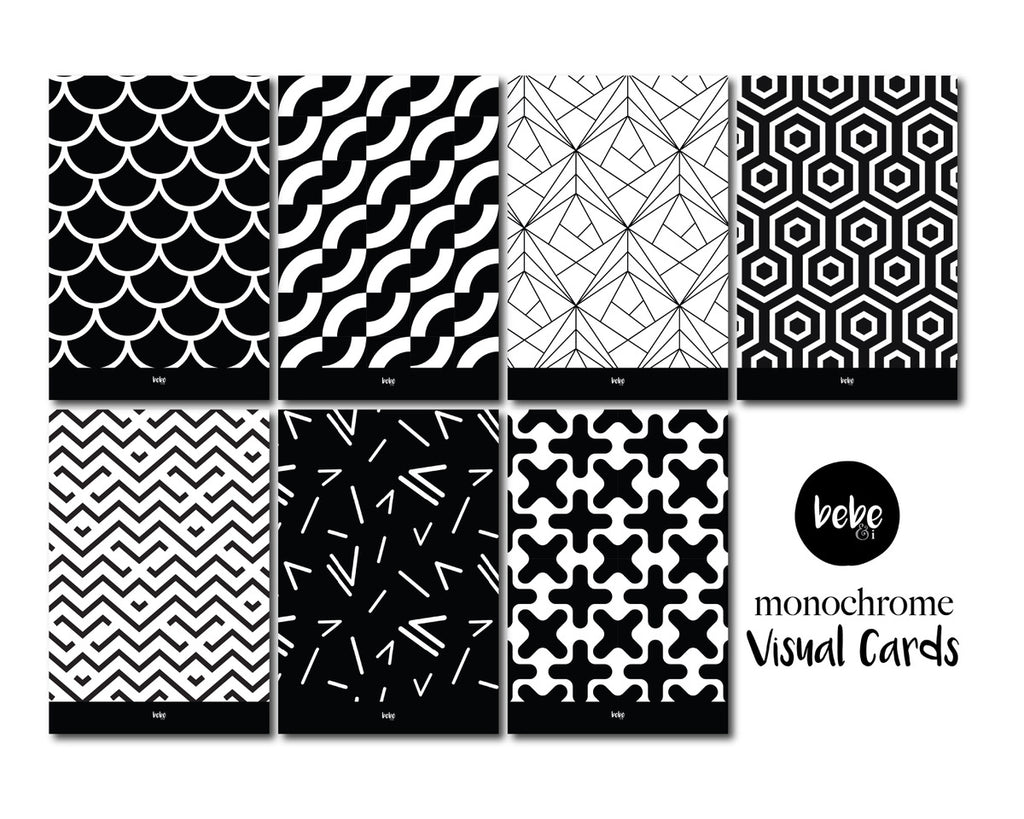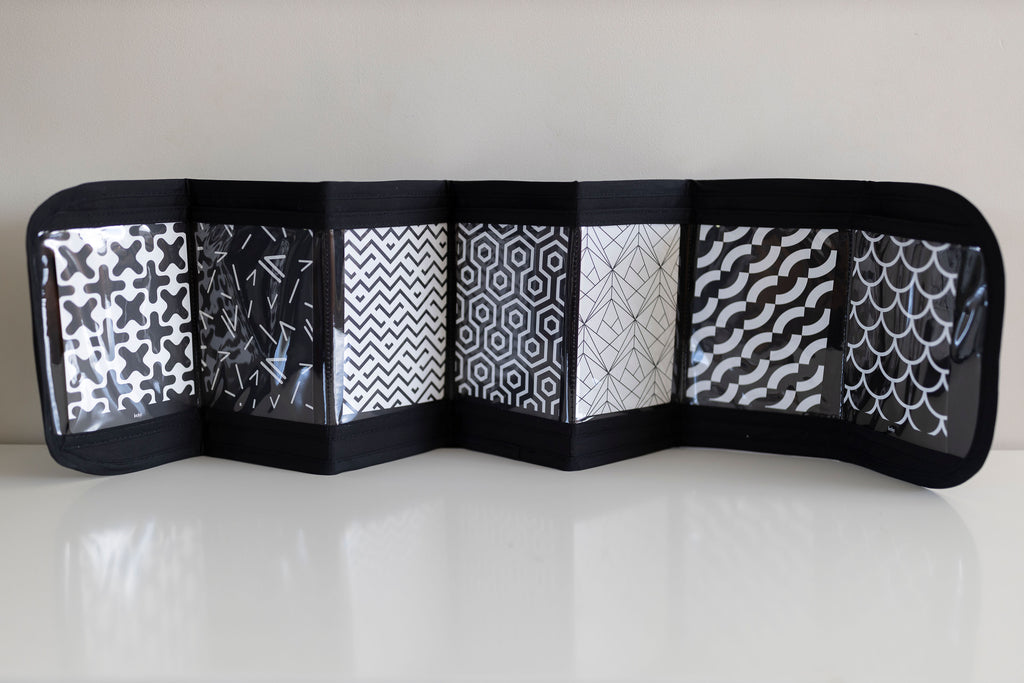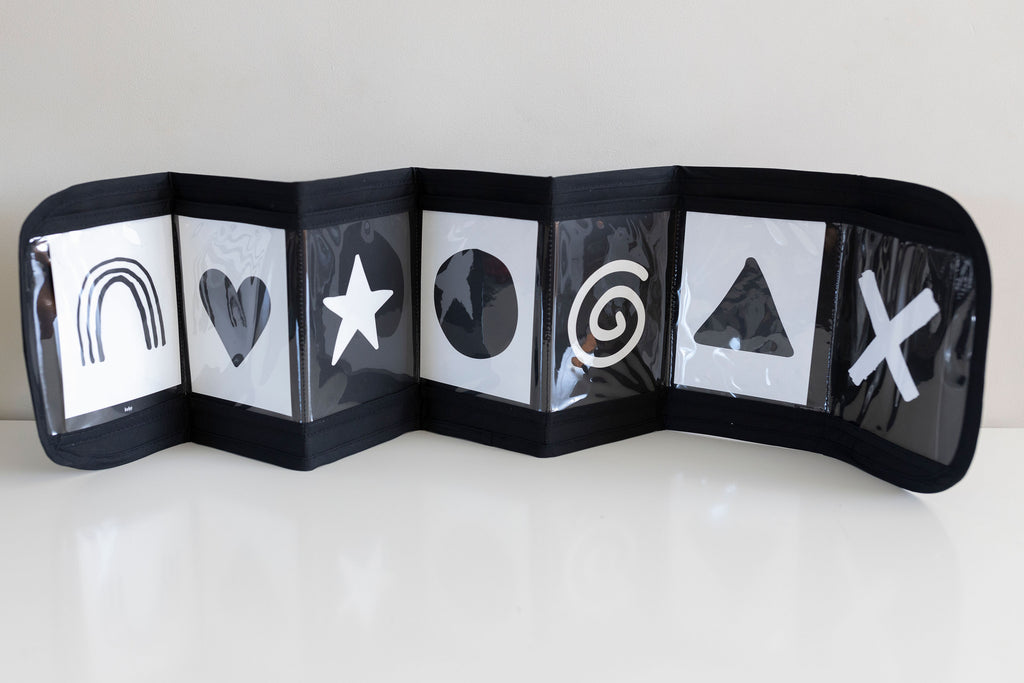 $17.00
$0.00
Or 6 payments from $2.83
What's this?
Monochrome Visual Cards
Our Monochrome Visual Cards have been designed for newborn babies and toddlers to discover and explore at their own pace as well as providing visual and verbal cues for adults to use to support increasing imagination, communication and vocabulary. 
The visual cards are sturdy and durable on their own but have been designed exclusively to fit in our Photobooks. 
This set includes 7 double sided monochrome patterns that have been matte laminated for protection and have rounded corners making them suitable for babies and toddlers.
Designed and printed in New Zealand.
FSC certified, elemental chlorine free and wood free from sustainable forest.