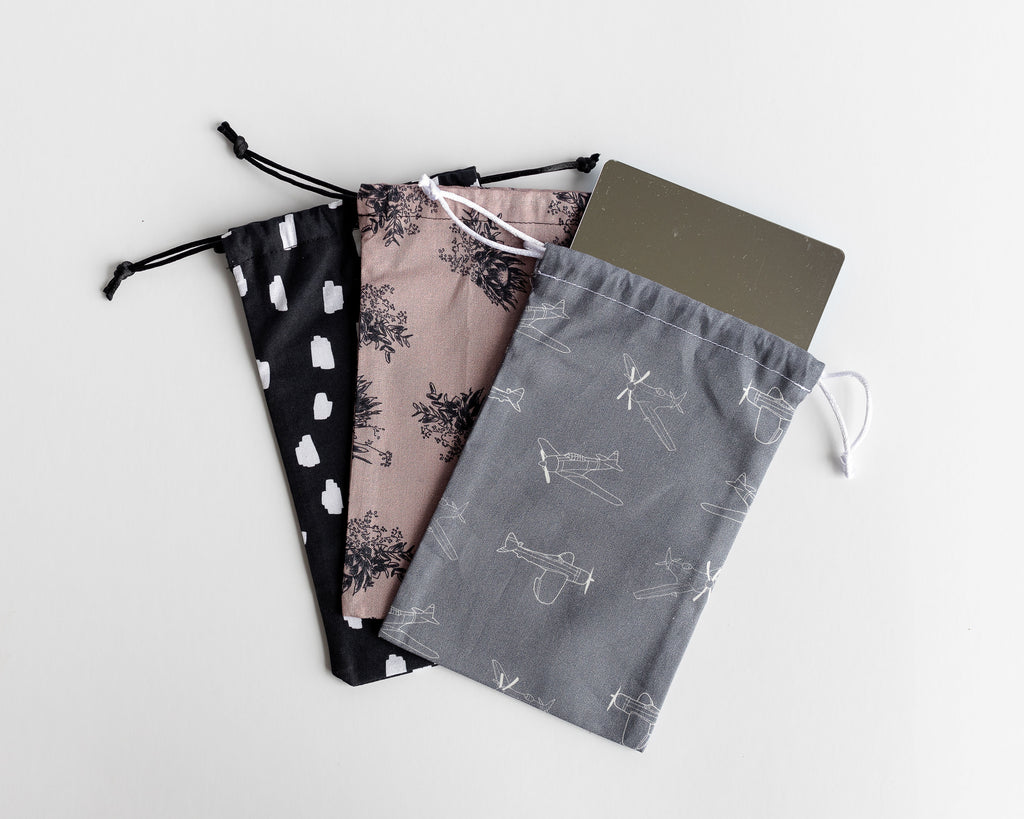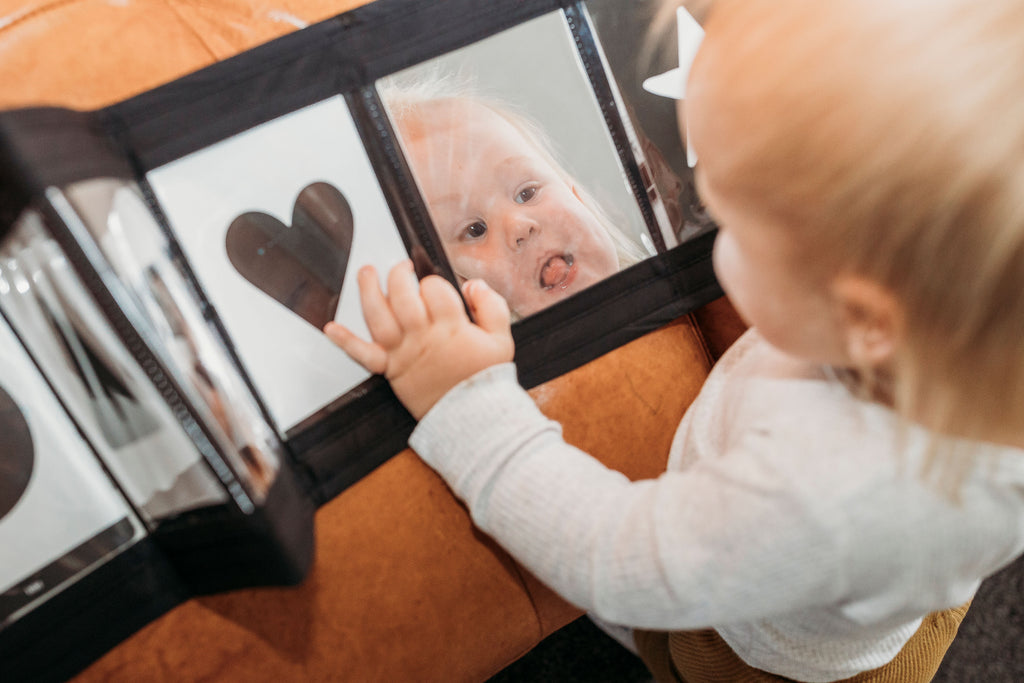 $10.00
$0.00
Or 6 payments from $1.66
What's this?
Mirror for Photobook
The only thing babies love looking at more than photos, is their own reflection! Add this mirror to a photo pocket and watch your baby or toddler make faces at themselves.
Mirror's are 110mm x 145mm and fit inside the original size Photobook only. They have rounded off edges for little fingers and are 1mm thick giving them a slight bend.
Packaged in a drawstring bag, patterns will vary as each bag is uniquely made. The print packaging may be a different print from shown below.